---
Burnley & Company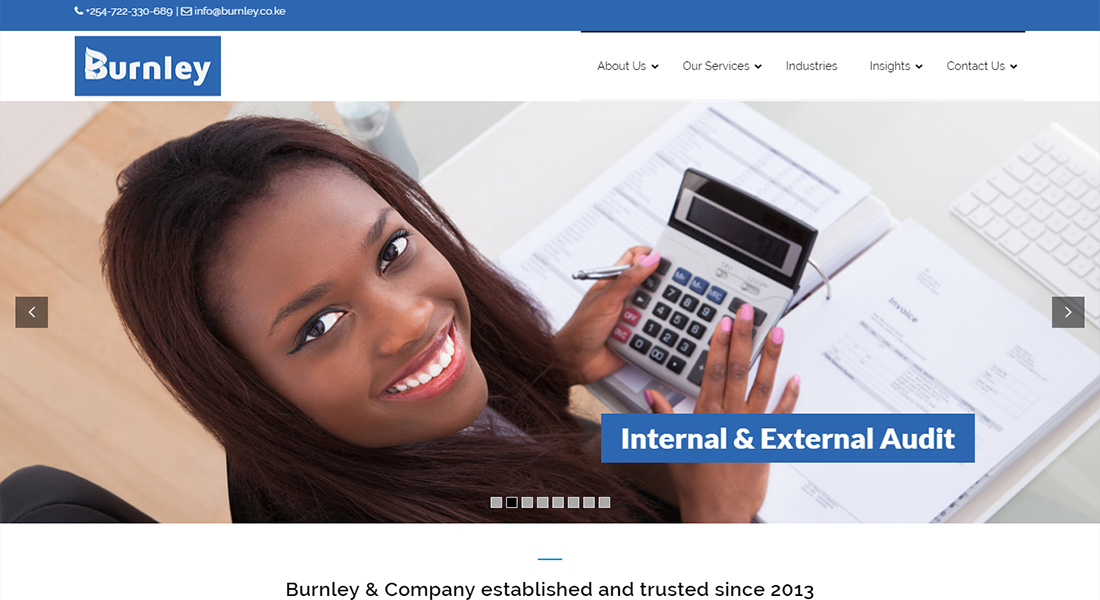 Burnley is a business strategy consultancy firm registered in Kenya. We work in three key business areas:
Our commitment to supporting businesses through value-addition across Africa helps drive growth and spur innovation towards achieving a better tomorrow today. We are the trusted business advisor to leading businesses, entrepreneurs and public institutions. With our outsourcing program we offer a wide range of accountancy, audit and business advisory services for small and mid-sized companies which frees you to focus on the core business for which you were established. We believe that things that are important must never be done at the expense of things that are strategic.
Globalization is shaping our world: it's expanding horizons as trade, technology and investment increasingly connect companies, countries and continents around the globe. We are close enough to partner with you and simplify the business complexities of globalization.
Recommended Posts
June 20, 2019
June 20, 2019
January 18, 2018