---
www.oliviakibaba.com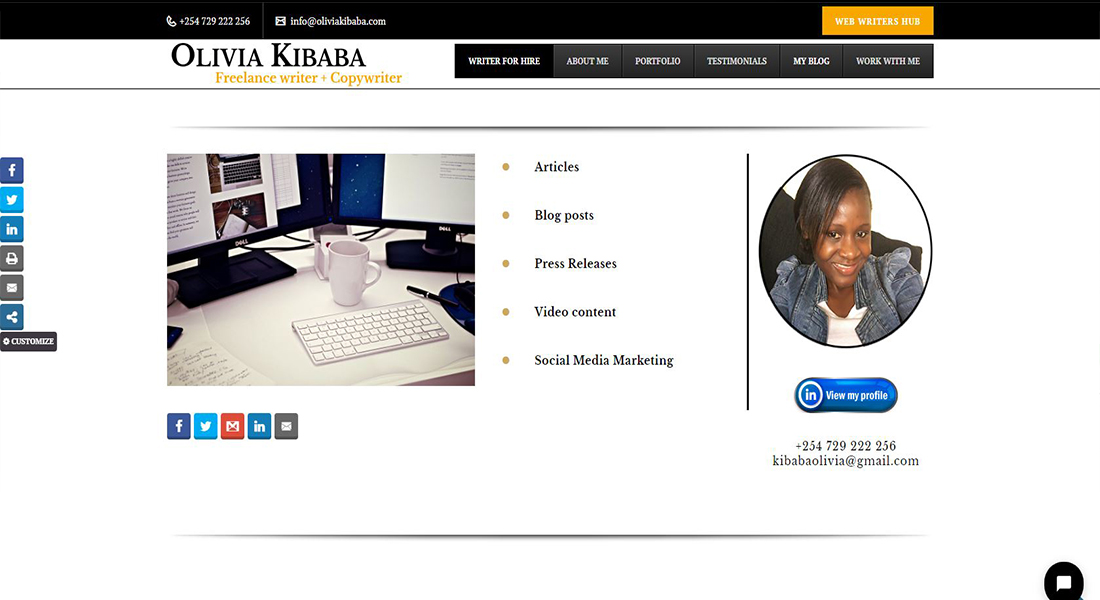 Hello. I'm Olivia Kibaba. It's a pleasure to meet you.
Thank you for your interest in me and my freelance writing services. Here's what I'm all about.
For about a decade, I've been a writer, catering to hundreds of clients from various industries. During this time, I have helped companies increase their sales through the successful implementation of their marketing plans.
My fresh style of writing, that's conversational, cuts across all demographics and resonates with today's readers. It always yields results, giving you a substantial ROI on your investment in hiring a professional writer.
While I'm based in Nairobi, Kenya, I serve businesses across the globe. In 2017, for example, I worked with companies in the US, the UK, Australia, India, England, Bangladesh, Africa, Singapore, and Malaysia.
It's a humbling fact that a high percentage of my clients are long-term and that they, on several occasions, have recommended me to their peers.
Recommended Posts
June 20, 2019
June 20, 2019
January 18, 2018