---
4 Reasons Why your Business Needs a Professional Website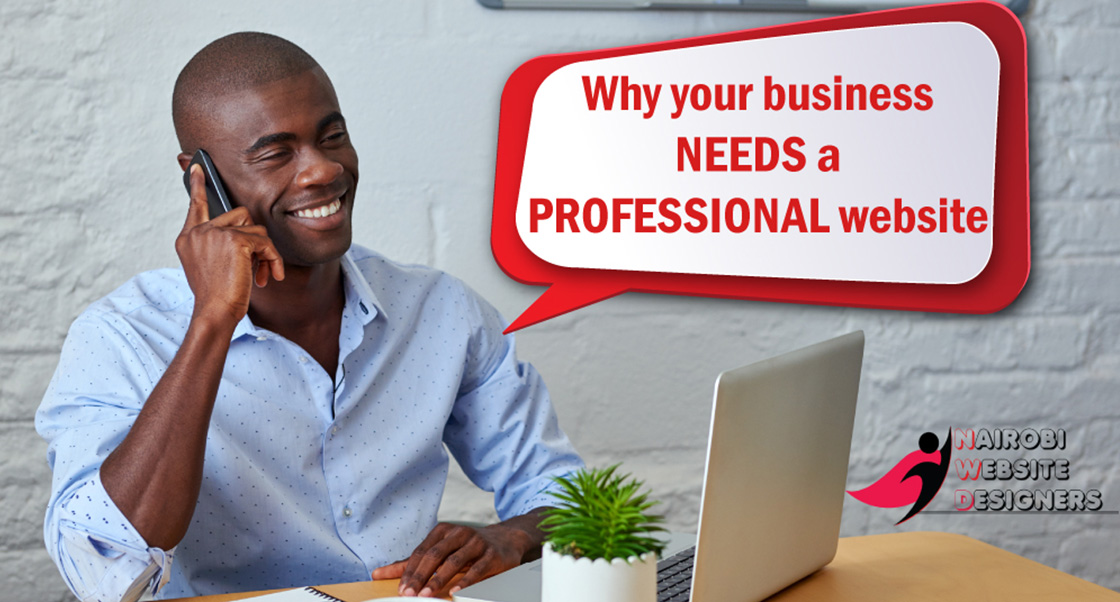 Many businesses hold misconceptions that they do not really need a website in their day to day operations and also in increasing their customer base. This is plainly wrong. In the technology era that we are in, that is a sure way to give your competition the boost they need to not only surpass your business but end up dominating the entire market.
Devices such as mobile phones that can readily access the internet wherever a potential customer may be located have opened a whole new level for businesses to compete for the ever demanding customer.
This has given rise to the very real necessity of having an online presence i.e professional website that your existing customers can engage with and your potential customers can be drawn to.
1. GAIN CREDIBILITY
Mobile devices give users a means to massive amounts of information online and more importantly, are used to verify the credibility of an organization in mere seconds. When you give a potential customer your business card or just mention your business name, studies have shown that 90% of individuals will whip out their phones and try to find your website online.
If they find you, and if they like what they see, the more the chances of you doing business with more customers. This therefore means your business should not only have a website online but have a professionally designed website that gives your business the much needed credibility in your specific market niche.
2. YOUR WEBSITE IS ALWAYS WORKING FOR YOU
Your professionally designed website works more than the typical 8 to 5 that we normally work and it acts as your first point of contact from potential customers seeking your services from online searches. Therefore the importance of having a professional website weighs heavily on your business' ability to get and convince new customers to engage with you while at the same time maintaining your already existing customers.
3. HAVING A WEBSITE IS COST EFFECTIVE
A website's cost of development and maintenance are fixed and predictable unlike the typical brick and mortar store, which may suffer many out of the ordinary occurrences which could balloon the costs of operation such as theft, damage or simply leaving the lights on for too long.
A professionally developed website and online presence solution provides tremendous benefits and costing outlines.
4. A WEBSITE HELPS YOU TARGET A WIDER MARKET
Whether your business provides products for purchase or services, your website will provide a valuable alternative platform to sell  and market your business. As a retailer, an e-commerce website with e.g. MPESA or Airtel Money Checkout capability is a great place to sell your products to a wider market. Your services are also made available globally. Don't think you'll be able to sell your products or services online? Don't forget, even cars and houses sell online!
4. A WEBSITE HELPS YOU SHOWCASE YOUR BOTTOM LINE
Recommended Posts
March 31, 2023
May 10, 2022
April 20, 2022